Brees was a big winner at the International Council of Shopping Centers (ICSC) annual awards gala, held in Toronto on October 8, 2015.
ICSC is the global trade and professional association for the shopping centre industry.
Work done by Brees won the GOLD award in the Cause Related category for Eglinton Square's charitable initiative The Big Little Give in support of young families at risk. Brees also picked up SILVER in the Public Relations category for its Fashion Show Flash Mob brand activation for Dufferin Mall.
"It's a crowded category", said Liz Falconer, President and CEO of Brees Communications. "Great ideas break through with both consumers and judges. These awards recognize the strength of our team, our strategy and our creative but mostly they recognize the strength of our client relationships. In both cases, we had open and courageous clients."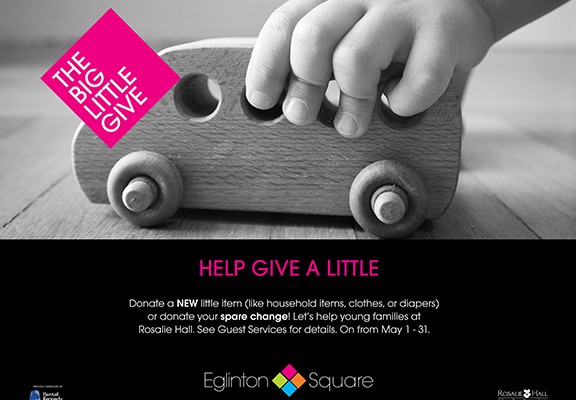 Winning GOLD for Eglinton Square "was very gratifying" according to Falconer. "The way the community surrounding Eglinton Square came together to support this cause was heartwarming. It proved that understanding your target is key to extending the brand across all touchpoints, including into the charitable space."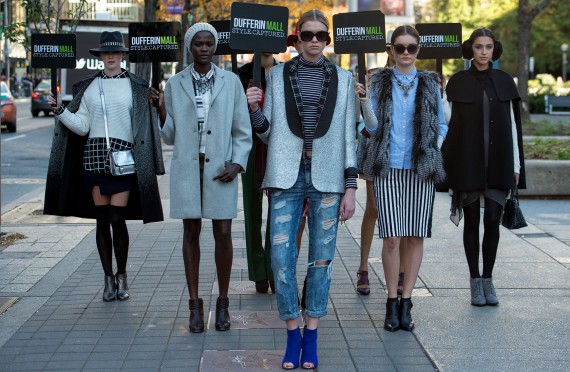 About winning SILVER for Dufferin Mall in Public Relations, Sana Ali, Brees Director of Account Services, said, "This was such an innovative way to demonstrate Dufferin Mall's fashion credentials. Fashion Show Flash Mob brought the affordable style of Dufferin Mall to Toronto Fashion Week by having models break out into choreographed impromptu fashion shows right in David Peaut Square. No one had done this before which is why we're so proud of this win."
The 2015 Canadian Shopping Centre Awards are designed to recognize outstanding achievements in marketing, design and development of retail properties and retail store design and was open to shopping centre owners, developers, management companies, architects and designers, and retailers. For complete details on this and the other winners, visit ICSC's global awards web gallery at
icsc.org/canadianawards
.
Brees Communications Inc. is a Toronto-based advertising agency. For more information, please contact Sana Ali at Brees Communications 416.920.8115.